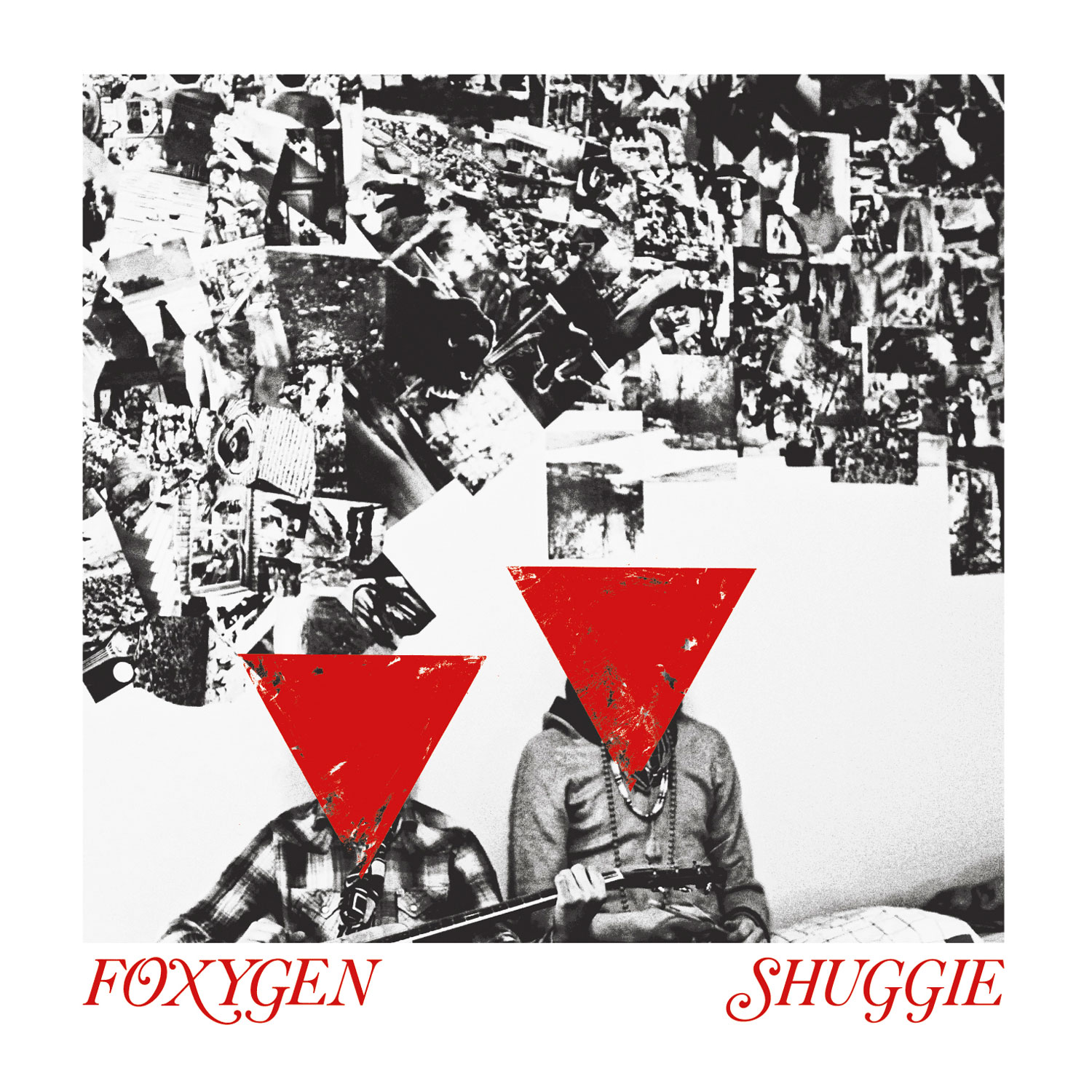 Foxygen is an American Indie Rock duo that recently has released their second full length album
We Are the 21st Century Ambassadors of Peace & Magic
on Jagjaguwar Records. The band initially started out in 2005 in Westlake Village located in California and their music is often called experimental. In the early days of the band they were labelled as very experimental, they released several EP's from 2005 to 2011 many of which are now long out of print. The duo consists of Sam France (vocals) and Jonathon Radio (guitar/keys) and following the release of 2011's
Take The Kids Off Broadway
, produced by American producer Richard Swift they were signed to Jagjaguwar Records. The bands sound mixes elements of 60s Psychedellia, Pop and Indie and draws influences from artists such as The Rolling Stones, The Kinks, Velvet Underground and David Bowie while adding an experimental twist. In 2012 Foxygen released their second full length album
We Are the 21st Century Ambassadors of Peace & Magic
, once again produced by Richard Swift and has received high acclaim following the release of its first single "Shruggie".
The Stems are a Garage Rock band from Perth in Western Australia. They initially formed in 1983 drawing on 60s Garage and 70s Power Pop influences for a sound all their own. They released one full length album (
At First Sight, Violets Are Blue
in 1987) and an EP (
Love Will Grow – Rosebud Volume 1
in 1986). The band also put out several singles, in 1985 they put out the
Tears Me In Two/Can't Resist
single on Citadel Records. "Tears Me In Two" was initially recorded the sessions for their first single "She's A Monster". After interest developed in the band they signed to Citadel Records, released the "She's A Monster" single and re-recorded the "Tears Me In Two" single which was produced by Rob Younger of Radio Birdman along with their
Love Will Grow - Rosebud Volume 1 EP
. The single apparently climbed the Australian Indie charts and reached number one in the late 80s. The song itself was a 60s fuzz driven Garage Punk explosion right down to the opening scream and authentic organ. The band split up in 1987, reuniting in 2003 and releasing a new full length album entitled
Heads Up
in 2007. The Stems are still currently active.
This week's play list:
1. Johnny Thunders & the Heartbreakers – Born To Lose
2. MC5 – Highschool
3. The Ramrods –Take Me Back To My Boots and Saddle
4. B-Girls – "B"Side
5. X-Ray Spex – Let's Submerge (Live The Roxy London 1977)
6. The Unwanted – Freedom (Live The Roxy London 1977)
7. Craig Martinson – If I Had A Blame
8. Unknown Mortal Orchestra – From The Sun
9. Yo La Tengo – Ohm
10. A Volatile Mixture – Cinnamon Girl
11. Elliot Knapp – Instant Gratification
12. Smoke Faires – Three of Us
13. Adam and The Ants – Beat My Guest
14. Dishrags – Sold Out
15. Modernettes – Surf City Strangler (Live)
16. Lost Patrol – I'm Not The One
17. The Lyrics – They Can't Hurt Me
18. The Canadian Rogues – Keep In Touch
19. Foxygen – Shuggie
20. The Damned – Born To Kill
21. Mystics – Bad Times
22. Paul Jacobs – You Got Soul (Demo)
23. Fruit Tones – One Foot Loose
24. The Stems - Tears Me In Two
To download this weeks program, visit CJAM's schedule page for
Revolution Rock
and download the file for March 5. Or subscribe to Revolution Rock as a
Podcast.