Forming in 1980, The Modernettes were a Canadian punk band from Vancouver. The band were a three piece, John "Buck Cherry" Armstrong was on guitar/vocals, Mary Jo Kopechne covered bass/vocals, and John "Jughead" McAdams played drums and sang as well. The band has been described commonly by critics as a mix between The Velvets and Ramones. The band had a sound that was a mix of pop and punk way before the days of modern pop-punk bands such as Sum 41; the band also was influenced by other bands, like The Who. The band was not like other Canadian punk acts like D.O.A. or The Subhumans, they were different.
The band did not last that long, but they were part of the emerging Vancouver club scene at the time playing at Vancouver's answer to CBGB's, the Budda nightclub. The band only had one full length album, but released a bunch of EP's. In 1980,
Strictly Confidential
was released on the Quintessence label. Also the EP titled
Teen City
was released in 1980. The EP featured six songs and is regarded as one of the if not the best releases from the band. It contained the track for which the band is commonly known for "Barbra", a song that sounds influenced by Ramones, but also a pop song in a different way. Other great tracks include "Suicide Club", "Celebrity Crackup", and "Teen City".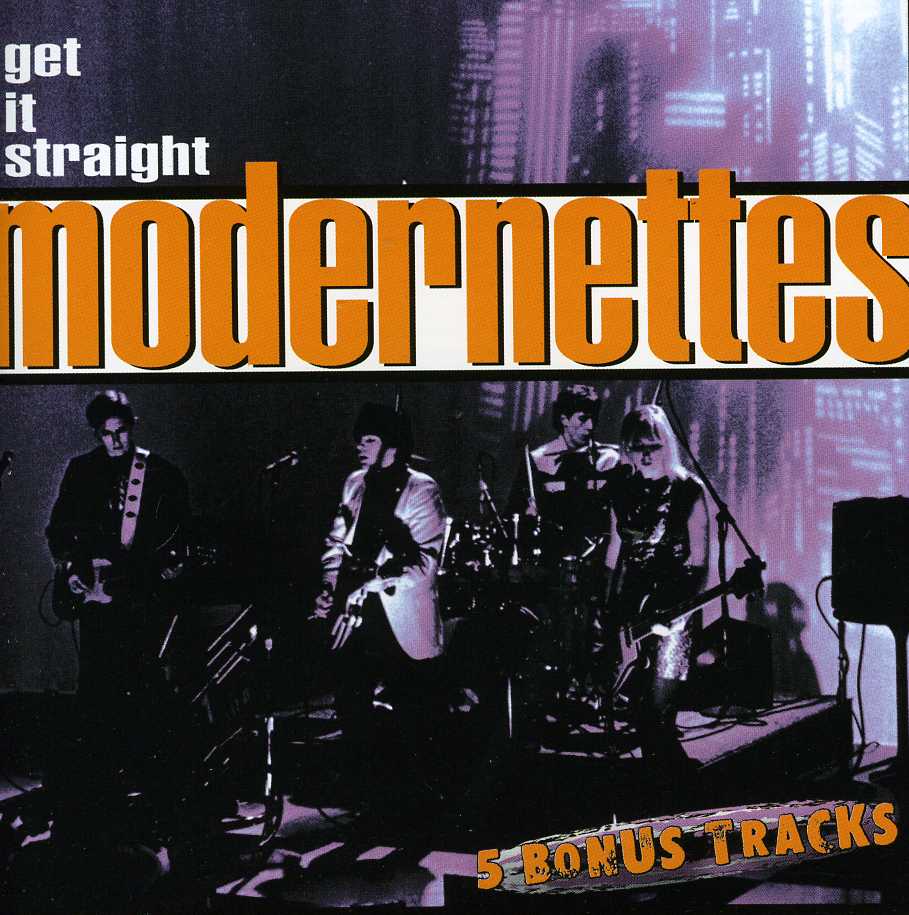 In 1981, the bands only full length album (or LP) was released, it was called
Gone But Not Forgiven.
After this release, the band had one more EP titled
View From The Bottom
in 1982, The band then disbanded. In 1994 The Modernettes reformed and recently in 2007. In 2005 Sudden Death Records released
Get It Straight
. The release is a collection of various songs from the bands various releases as well as some live and unreleased material. Armstrong would go on to play with other bands and even write a book titled
Guilty of Everything
, about his time with The Modernettes. The Modernettes were a Canadian pop and punk band before it became known as a genre, and were an interesting Canadian band.
Here's the play list:
1. Them – I can only give you everything
2. Count Five – double decker bus
3. Ugly Ducklings – just in case you wonder
4. Standells – mr. nobody
5. Electric Prunes – get me to the world on time (live)
6. Modernettes – barbra
7. Modernettes - get modern (live)
8. Spys – underground
9. Saints – demolition girl
10. The Dogs – john rock and roll Sinclair
11. MC5 – call me animal
12. The Stooges – tv eye
13. Brian James – why why why
14. The Users – kicks in style
15. 222 – first studio bomb
16. Teenage Head – little boxes
17. Demics – the least you could do
18. Scavengers – true love
19. Rezillos – I can't stand my baby
21. Young Marble Giants - clicktalk
22. Generation X – from the heart
23. The Clash – listen
24. Sex Pistols – emi (outtake)
25. Undertones – wrong way
26. Buzzcocks – fiction romance
Videos:
The Modernettes - Barbra
The Modernettes - 509
The Dogs - John Rock and Roll Sinclair