February is once again theme month for Revolution Rock. This year I will doing four themed shows (one for each week in February). Each program will air on a Tuesday from 10:30-Noon and can be streamed/listened to online via
www.cjam.ca
or on the FM dial at 99.1 FM in the Windsor/Detroit area.
The shows will be as follows:
Revolution Rock Celebrates Black History Month – Miles Davis' Kind of Blue
February 5th, 2013
10:30 AM - Noon
CJAM 99.1 FM (
www.cjam.ca
)
In the last few years I have started off theme month on Revolution Rock by celebrating Black History Month and venturing into genres that aren't normally featured on the show such as Jazz, Blues, Soul, R&B, Reggae, etc. This year I will be playing a mix of those genres, but also focusing on Miles Davis'
Kind of Blue
from 1959. I will be playing a selection of tracks from this highly influential and breakthrough album.
Retro Canadian Garage
February 13th, 2013
10:30 AM - Noon
CJAM 99.1 FM (
www.cjam.ca
)
While Revolution Rock usually features Garage Rock weekly, this program will feature tracks from Canadian Garage Rock bands from the 60s-80s and perhaps some bands from the 90s. It is specifically a look at Garage Rock from Canada's past, not present. Expect to hear music from The Ugly Ducklings, The Gruesomes, The Haunted, The Northwest Company, Painted Ship and more!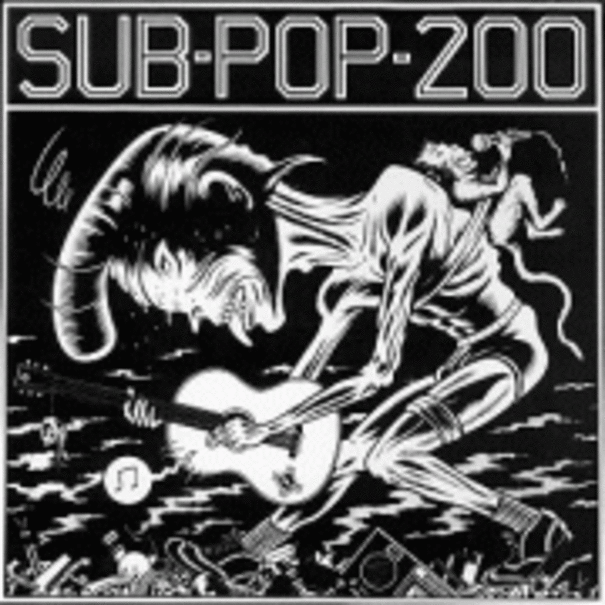 Sub Pop Rock City
February 20th, 2013
10:30 AM - Noon
CJAM 99.1 FM (
www.cjam.ca
)
Sub Pop Records started out as an independent record label in 1986 by Bruce Pavitt and Jonathan Poneman in Seattle, Washington. The label was host to the Seattle Grunge music scene and has released music by Soundgarden, Mudhoney, Nirvana and countless others. Since then the label has expanded their roster releasing several albums by other bands mostly in the Indie Rock related genres. They have put out releases by bands such as The Shins, Fleet Foxes, Fugazi, Shabazz Palaces, No Age, Jaill and several others. This program will focus on a selection of recordings that have been released by this wonderful label known as Sub Pop.
Revolution Surf (The 7th Edition)
February 27th, 2013
10:30 AM - Noon
CJAM 99.1 FM (
www.cjam.ca
)
I originally started the annual Surf program seven years ago as an excuse to play only Surf music on the program, I have since then incorporated it with a variety of other genres for that matter into the programs format, but still stick to this yearly special. This year will be no different. This February will mark my seventh annual Surf Rock program on CJAM FM. I will be playing a variety of new and old Surf bands focusing on The Ventures
Walk Don't Run
album, which was originally released in 1960. The program will also feature a segment from Derk Brigante formerly of CJAM's
Surfphony of Derstruction
. He recently made a new postcast which can be heard at his
blog here.