In 1975, Iggy Pop teamed up with James Williamson to write and record the album that was to become
Kill City
. Initially intended as demos for them to shop around for a record deal, the album was recorded at a mid-point in Iggy Pop's career. He was at the time in a mental hospital dealing with heroin addictions, released on weekends to record vocals for
Kill City
. The album is often cited as the missing link between
Raw Power
and Iggy Pop's 1977 album
The Idiot
. Musically it was unlike anything in Iggy's catalogue, the album incorporates an undeniable Rolling Stones influence often at times reflecting soulful elements, but at the same time it also includes electronic synthesizers that can be seen as a pre-cursor to future Iggy Pop solo material. Looking at the musicians that contributed to the album there is Scott Thurston on bass and keyboards, he would later appear on the Iggy Pop album
New Values
before going on to play with Tom Petty & The Heartbreakers in the 90s. There is also the Sales brothers (Tony and Hunt) on the last two tracks, who would be featured as musicians on the 1977 album
Lust For Life
.
The album features songs such as "Beyond The Law" a song heavily drenched with soul horn sections and energetic guitar riffs, drum fills and vocals, "I Got Nothin'", and "Johanna" two songs which were played with James Williamson-era Stooges in 1973-74, "Consolation Prizes" a stand out heavier track with its country fried Rollng Stones style riffs, and "No Sense of Crime" which is a slower track. There are also instrumental tracks "Night Theme" and "Master Charge" which is a heavy synthesized track written by Scott Thurston. There is also the title track "Kill City" which sets the mood for the album from the get-go, with its saxophones, guitar riffs and lyrics which depict a fallen metropolis. Out of the eleven tracks found on
Kill City
three of them are instrumentals, eight of them feature lyrics. While it is obvious that the music is different from The Stooges, it sounds like a natural progression and lyrically "has something to say" as Iggy Pop states in the albums linear notes.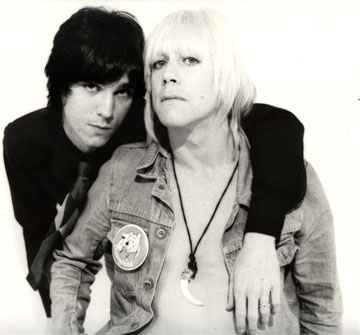 While an original demo mix was created in 1975, it was never released in its complete form, but some of the tracks surfaced on bootlegs. In 1977, Bomp! Records, an independent label showed interest in
Kill City
and the album was released. At this point Iggy Pop was now working with David Bowie and James Williamson was working at a computer company as an electronics engineer in LA, removing himself from music. Williamson would return to work with Iggy Pop on his album
New Values
in producer form in 1979. Before the album
Kill City
was released proper, Williamson added some additional overdubs to the songs and then it was mixed and released on green vinyl. But there were some problems with the release, it suffered from a bad pressing and as a result it suffered from a sludgy or muddy sounding mix. The original distributor of the album went out of business and the master tapes were lost, which resulted in all subsequent releases of the album using the green vinyl as a master, and the muddy mix remaining for many years. The album went on to cult-like status resting in between the grooves of lost classic albums, until 33 years later.
In October 2010,
Kill City
was re-released after being remixed, restored and remastered by James Williamson and engineer Ed Cherney at Capitol Records in Hollywood. Now
Kill City
sounds as guitarist James Williamson states "like it should have sounded all along". Since the
Raw Power
–era Stooges reunion featuring James Williamson on guitar, many of these songs from
Kill City
are now being played live for the first time. With the album restored fans can now re-appreciate
Kill City
as it was originally intended to sound.
The Play List:
1. Iggy Pop & James Williamson - Consolation Prizes
2. The Bamboo Kids - Nothing To Do
3. Northern Primitive - Space Traveller
4. Rambos - Arrows
5. Mink Deville - She's So Tough
6. The Action - TV's On the Blink
7. The Bureaucrats - She's An American
8. The Negatives - Echoes
9. The Beladeans - 1000 Mile House
10. Flying Fox & The Hunter Gatherers - Vanity
11. Iggy Pop & James Willaimson - No Sense of Crime
12. The Blue Stones - I'm A Stereo
13. Dum Dum Girls - He Gets Me High
14. My Dad Vs Yours - Carry That Weight
15. Crystal Stilts - Shake the Shackles
16. Jesus and the Mary Chain - Blues From A Gun (Live)
17. Fang - The Money Will Roll Right In
18. Iggy Pop & James Williamson - I Got Nothin'
19. The Vaccines - Blow It Up
20. Public Image Limited - The Cowboy Song
21. The Hives - Nasty Secretary
22. The Hellacopters - Where The Action Is
23. Orange Juice - Blue Boy
24. Iggy Pop & James Williamson - Kill City
To download this weeks program, visit CJAM's schedule page for
Revolution Rock
and download the file for March 15. Or subscribe to Revolution Rock as a
Podcast.
NOTE: If you are looking for this show, check the comments section.